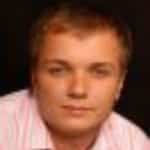 My name is Marc Simpson and I am the owner and operator of 24 Hour Locksmith Pros in Boston, MA.
24 Hour Locksmith Pros in Boston can handle all your lock problems – emergency and less urgent – and assist you with any other locks and security issues. We pride ourselves on the quality of our service and the professionalism and friendliness of all our staff. I started the business over 10 years ago, and am committed to providing the highest quality work at great prices and with a warm, local New England touch!
24 Hour Locksmith Pros is fully insured, bonded and holds all appropriate licences to operate in Massachusetts.
We have a team of talented, courteous, motivated staff, keen to assist you with your locksmith needs. All of our technical staff have many years' experience with traditional locks and keys, and keep up-to-date with the latest technology in electronic and keyless security.
We are 100% committed to excellence in everything we do and we continue to be regarded as an outstanding business in the local Boston community. We take pride in our outstanding record of quality service.
We always treat our customers with the greatest possible courtesy over the phone and on-the-job. We always provide realistic cost estimates, wherever possible, and work is always explained and priced before any work starts.
Our longevity is a testament to the service levels we commit to and the quality service you will receive when you choose our business as your locksmith service provider.
Whatever your needs, we will provide you with the very best locksmith services available anywhere in the Boston, Mass area!
We provide services to residential, commercial and auto customers throughout Boston and the surrounding areas of Massachusetts.
You can contact me by email at [email protected] or on Social Media at the following links:
24 Hour Locksmith Pros Boston:
Marc:
24 Hour Locksmith Pros
60 State Street
Boston, MA 02109
(617) 936-8365